To start an Ausmed subscription, you will need to have an existing free Ausmed account. If you haven't yet created an account, please follow these instructions.


Once you have created your Ausmed account, please follow these instructions:
2. Click 'Upgrade' in the header: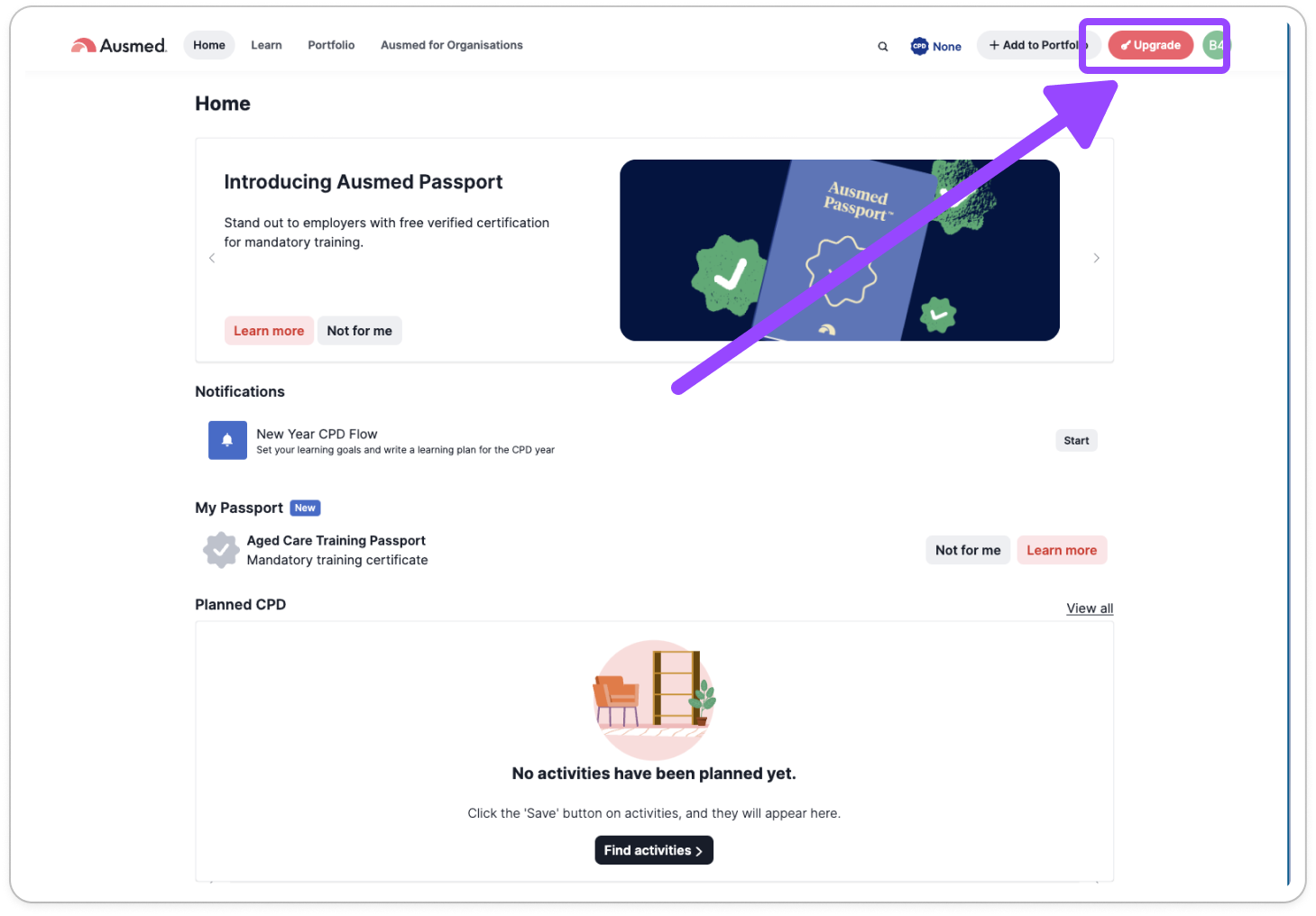 3. Select the subscription you would like: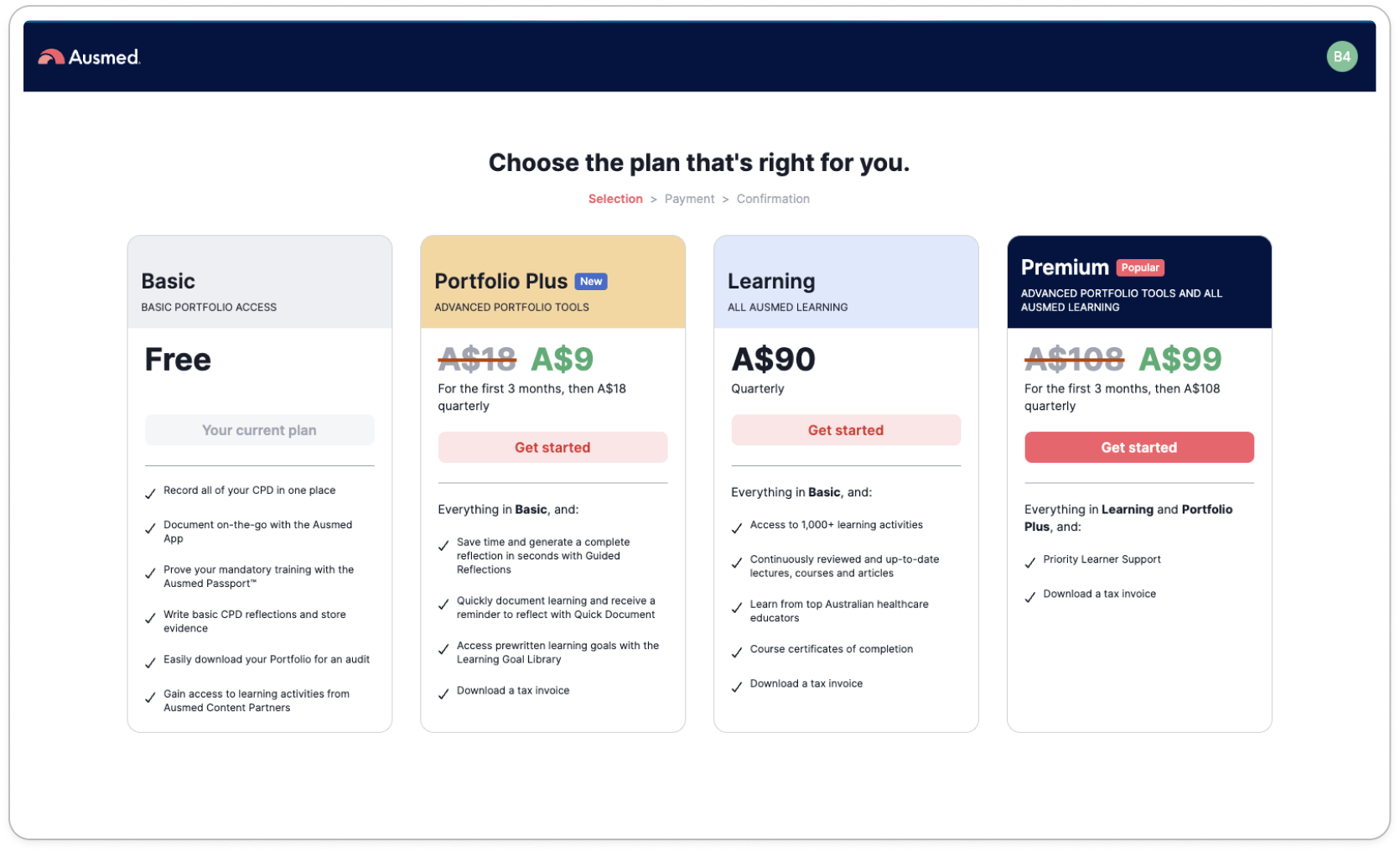 4. Select your billing interval (quarterly or yearly), enter your card details and then click 'Pay now':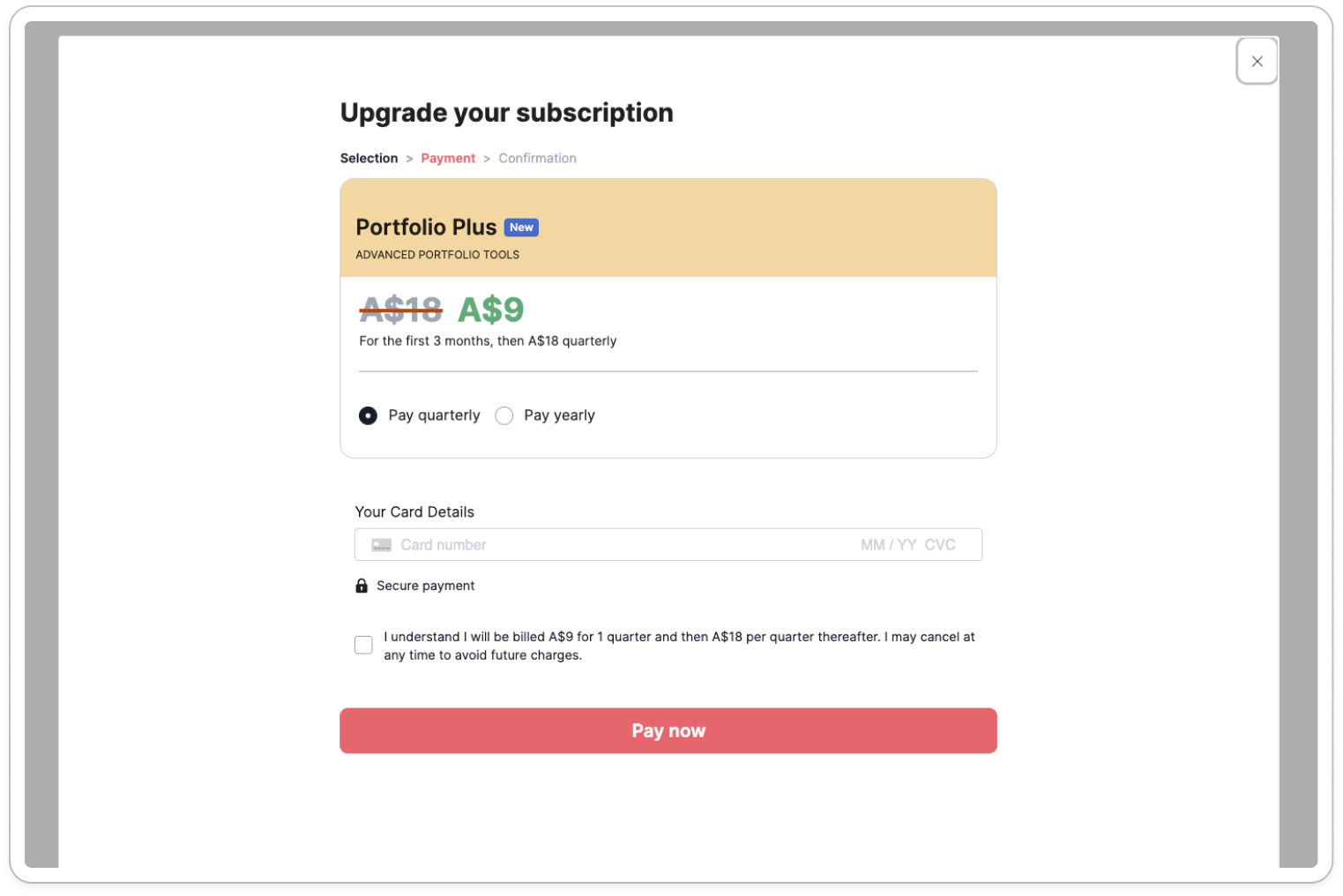 Note: In order to proceed with your payment, you must acknowledge that you are signing
up for an ongoing subscription, which will auto-renew at each billing period unless you
cancel your subscription. You can also review your past payments and upcoming invoice date with your Account Settings under Tax Statements.
5. If your payment is successful, your card will be debited and your subscription will start immediately: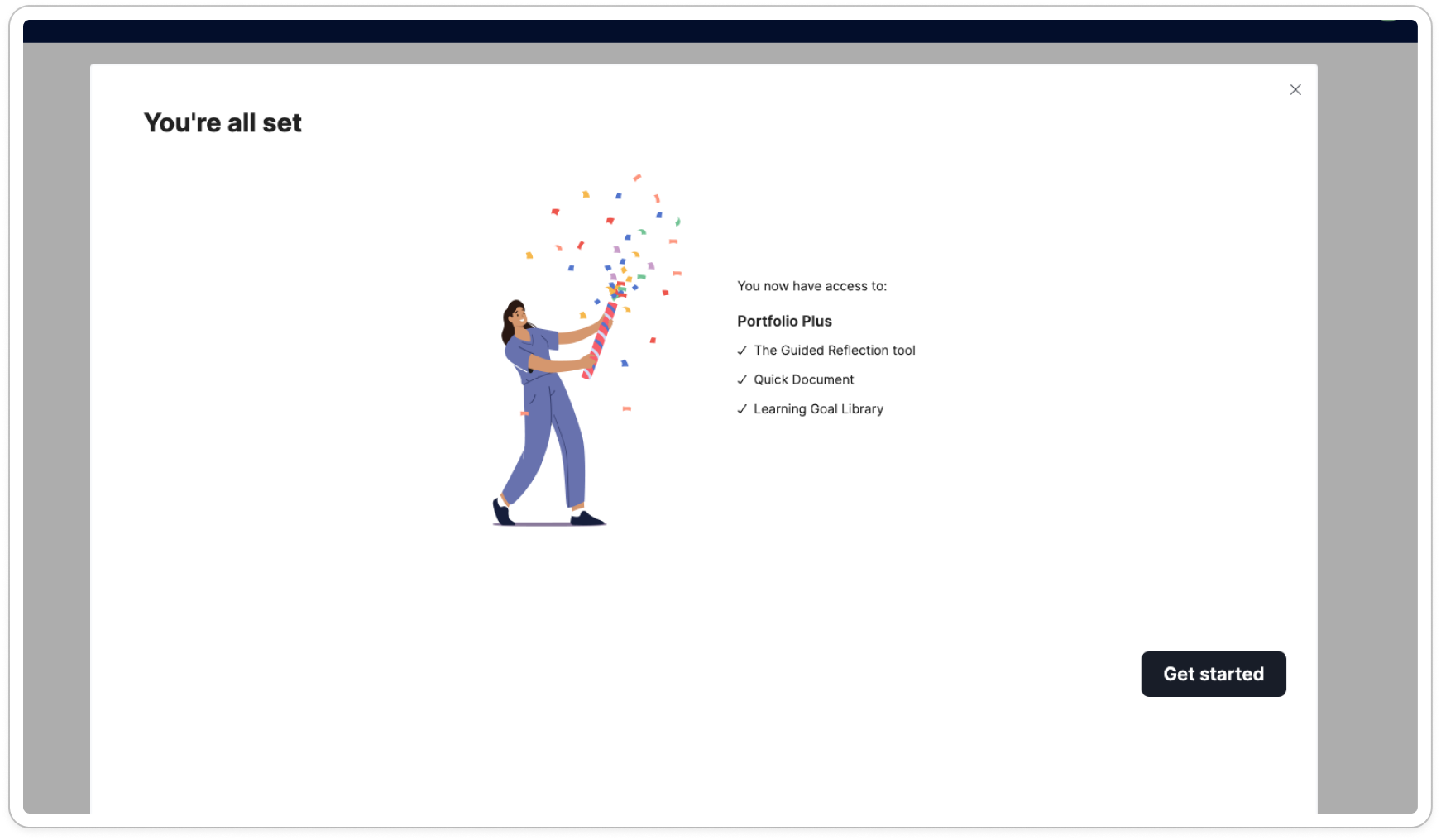 6. All done, click `Get started` to start using your subscription!
_____

If this article was helpful, please let us know below by selecting a rating below.