This article helps you to add evidence to CPD that you have already documented. For instructions on how to document CPD using Ausmed, please click here.
Any Ausmed Courses you have documented will automatically attach your course certificate.
To upload evidence to your CPD:
1. Log in to your account

2. Click on "Portfolio" in the header: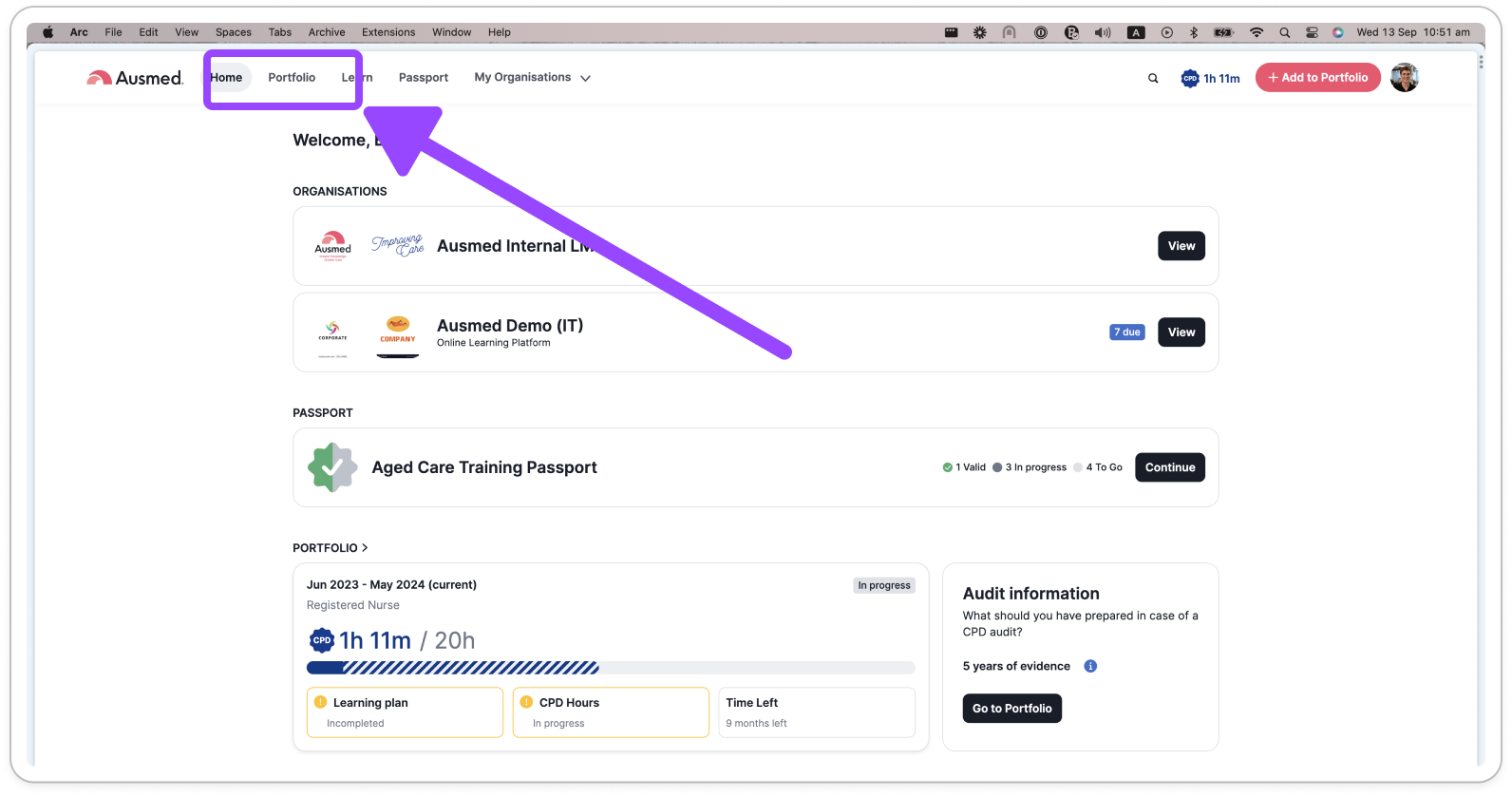 3. Choose the CPD year that the activity is documented in: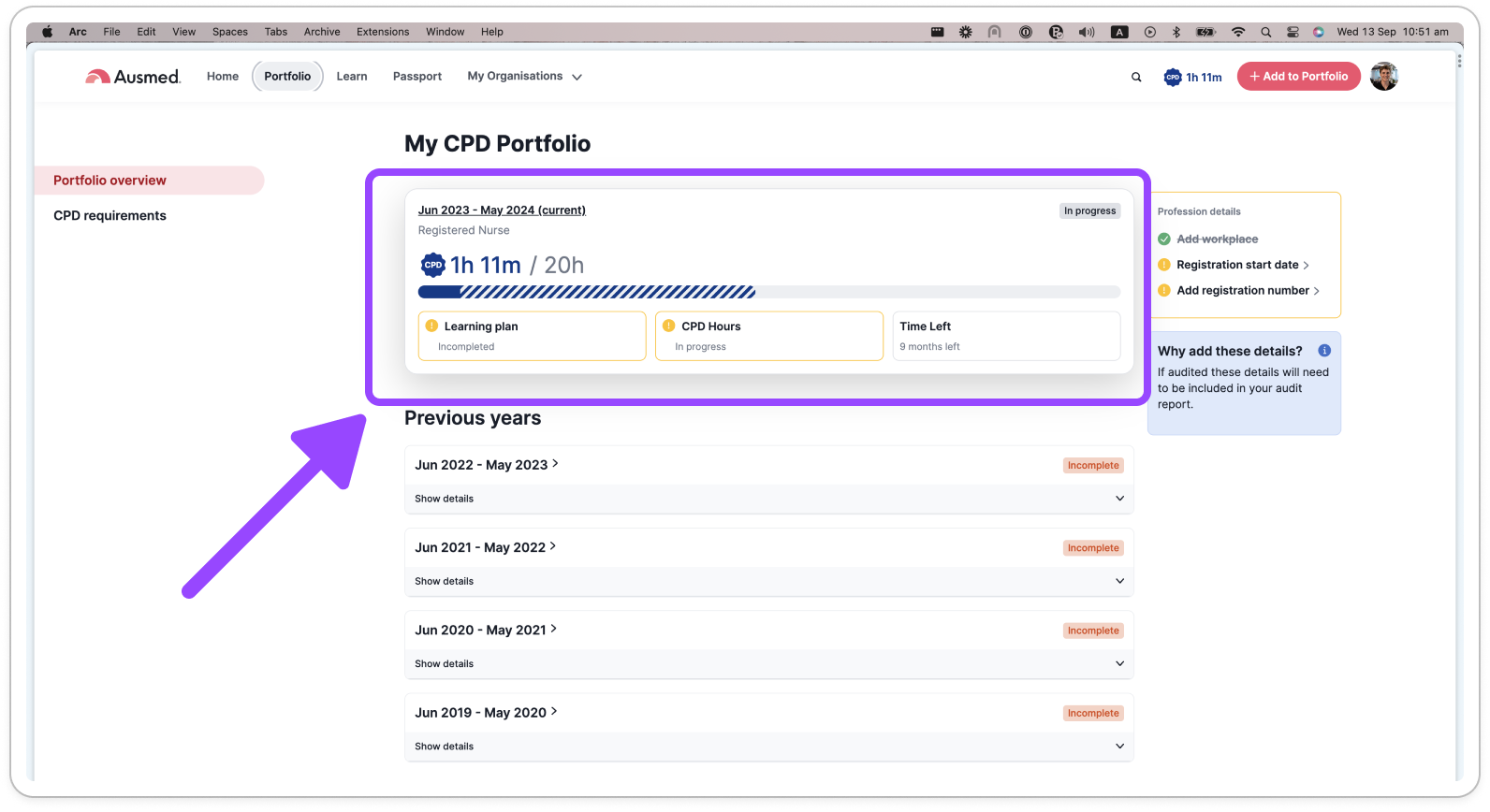 4. Click on "CPD activities":

5. Scroll down to "Completed CPD". The "link" icon represents the evidence you have attached to the documented CPD. Click "View" to see more: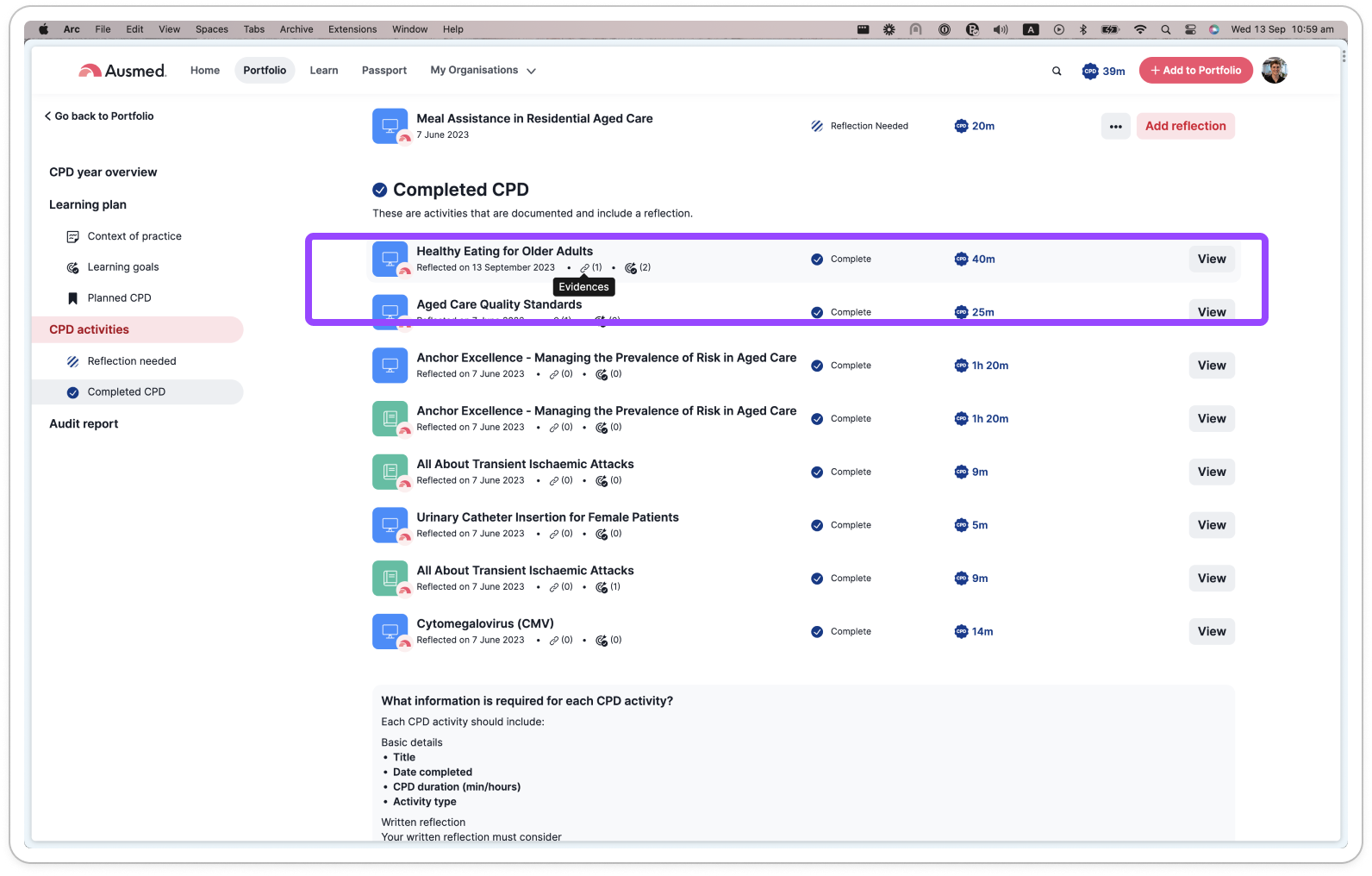 6. Scroll down to the "Uploaded Evidence" section. Any evidence attached to this CPD activity will appear here. Click "Browse" to add evidence: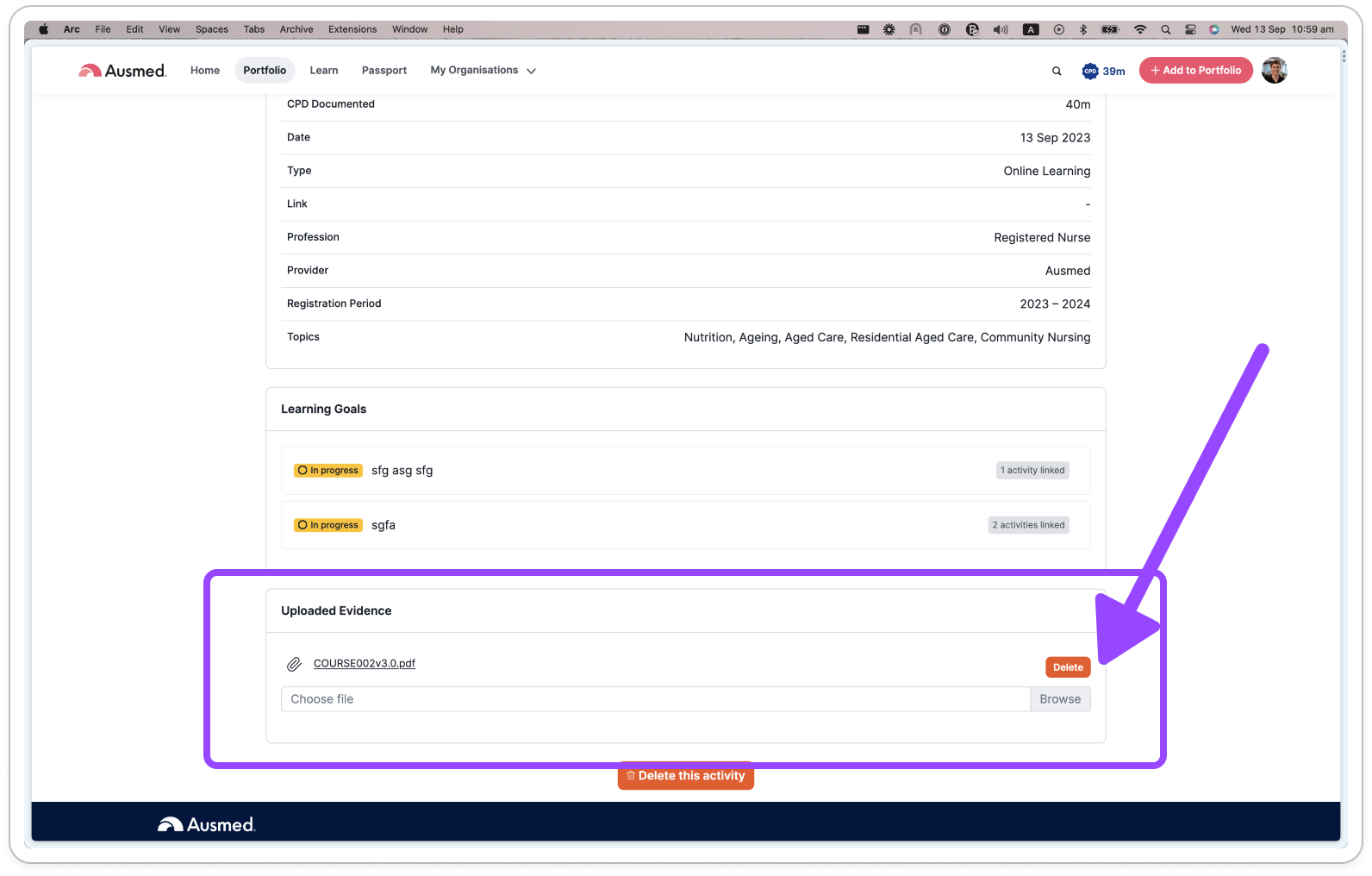 7. A pop-up will open that allows you to browse your computer and select the file you would like to upload. Once you've found the file, select it and then click "Open":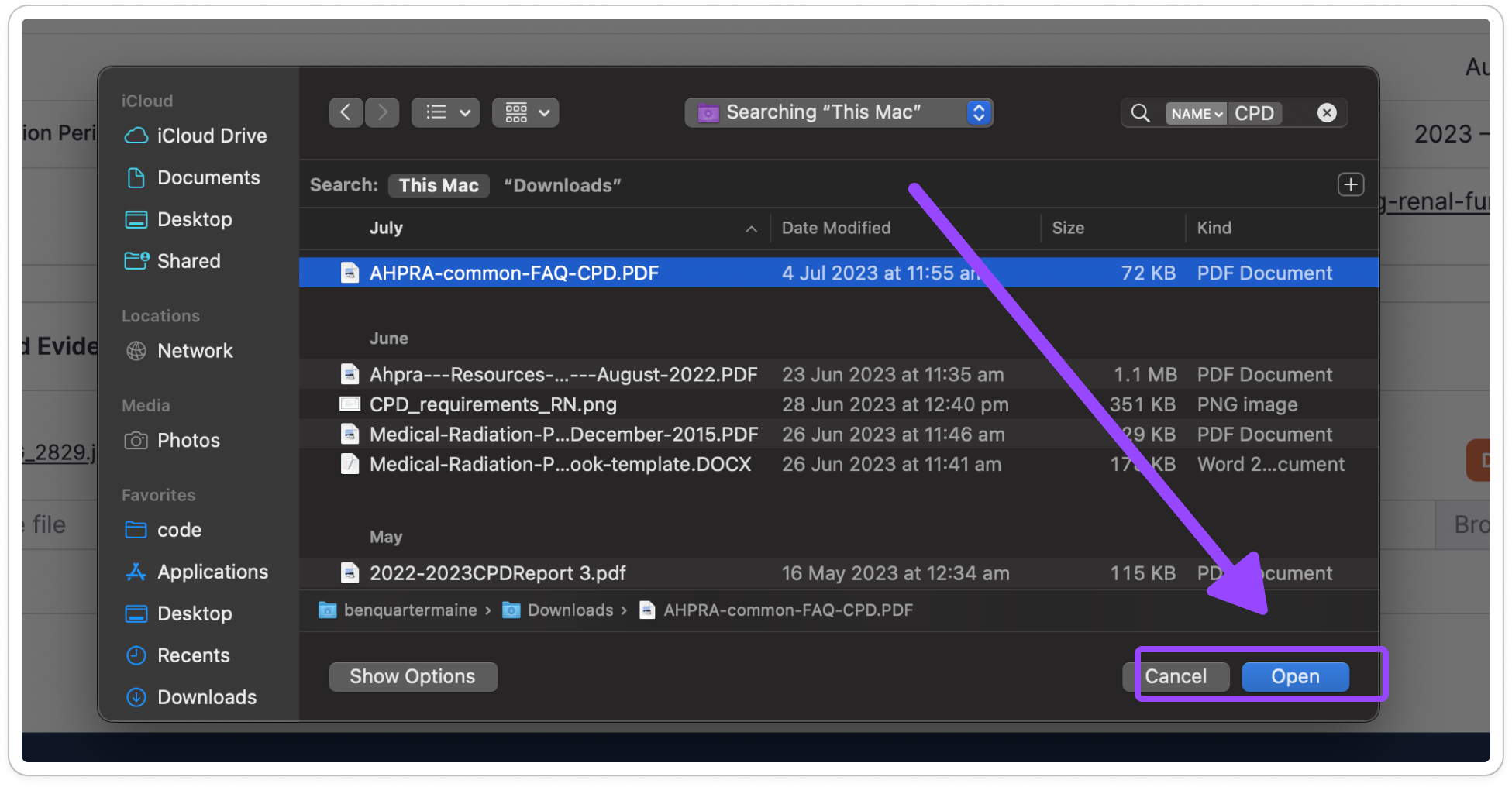 8. Your file will start to upload, this shouldn't take longer than 30 seconds. After the upload is complete, your evidence will appear here:

Note: If you would like to download this activity, scroll back to the top and click "Download PDF". For instructions on how to download all of your CPD, please click here.
_____

If this article was helpful, please let us know below by selecting a rating below.