This article helps you locate evidence attached to your documented activities. Please note, only Ausmed Courses will generate a digital certificate, which is automatically added Portfolio when you document the course. You can also upload your own evidence anytime by following these instructions.
To find evidence attached to your CPD:
1. Log in to your account

2. Click on "Portfolio" in the header: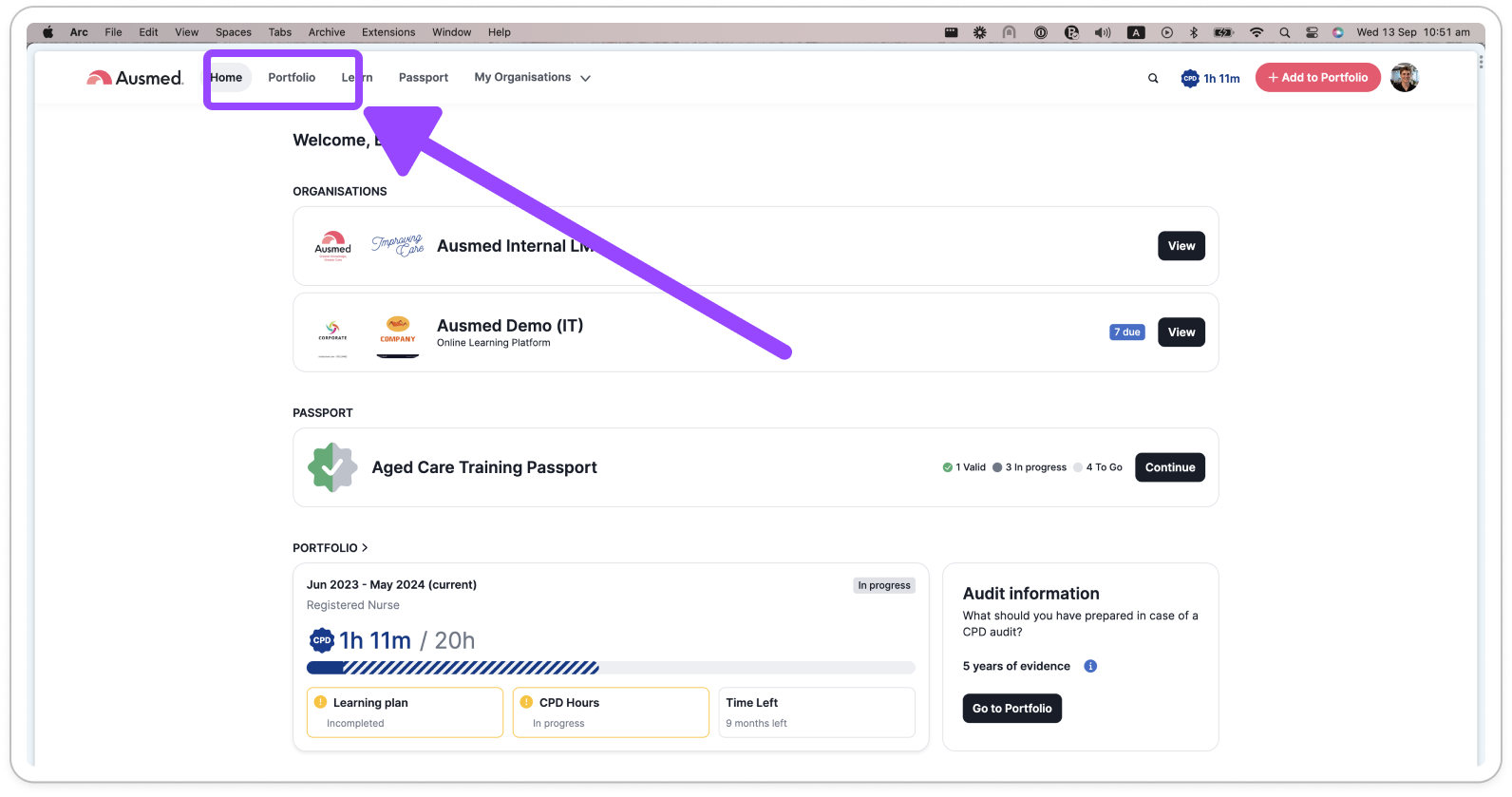 3. Choose a CPD year: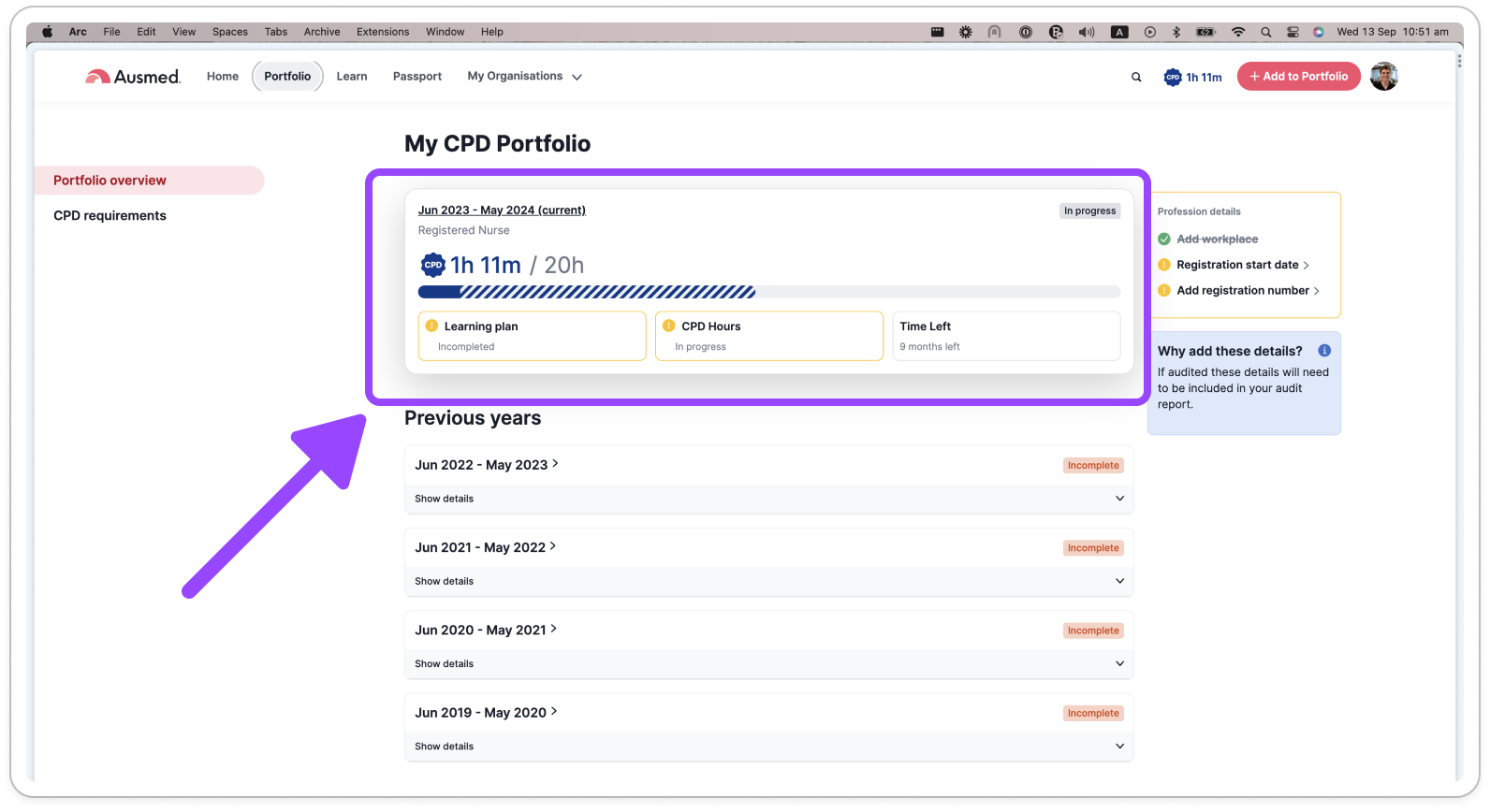 4. Click on "CPD activities":

5. Scroll down to "Completed CPD". The "link" icon represents the evidence you have attached to the documented CPD. Click "View" to see more details and download a record of the activity.